The exquisite of Smoked Eucalyptus wood colour-matched with the lacquered and stoneware surfaces of the large worktops places Jana 150 Special at the top of any value scale for quality of materials.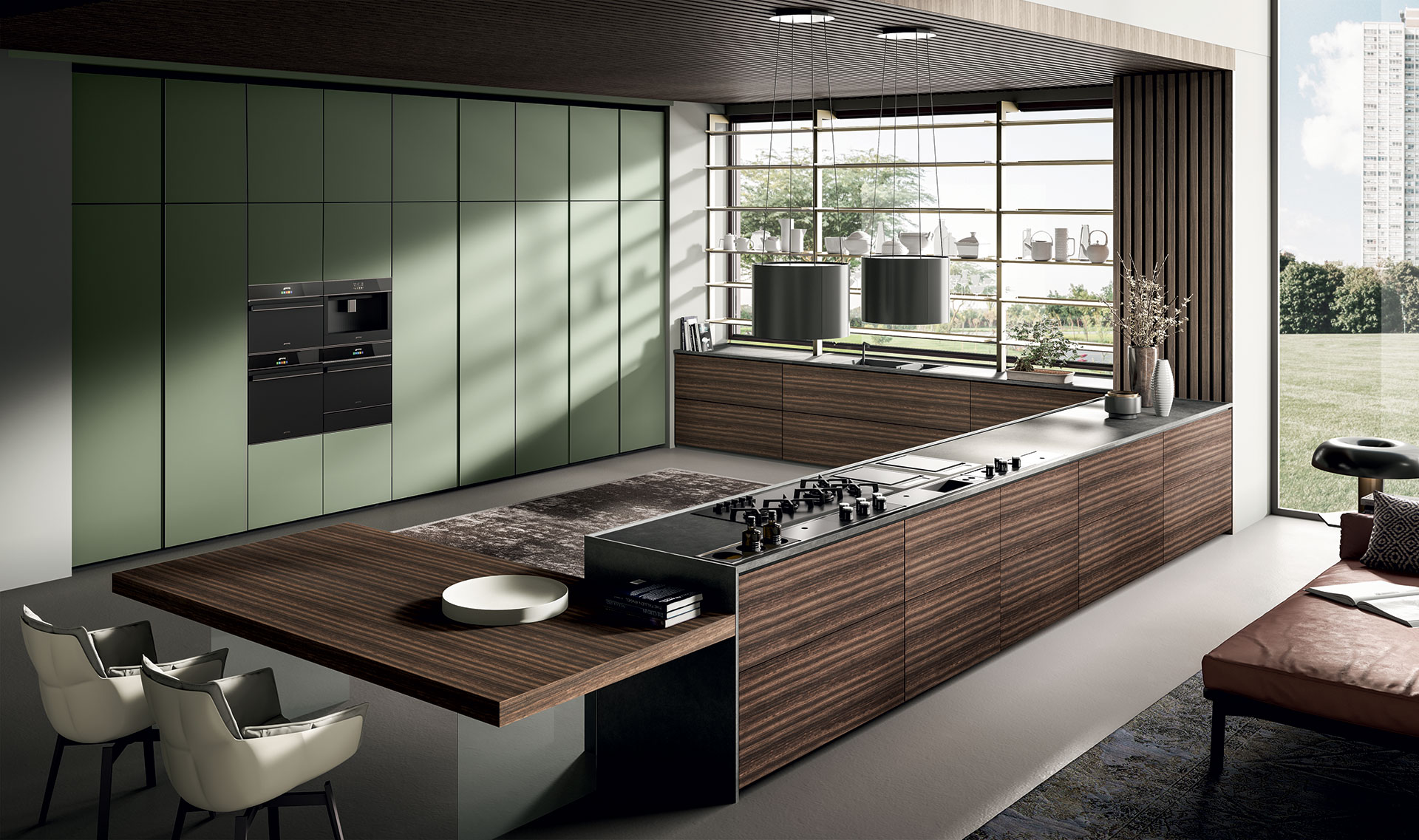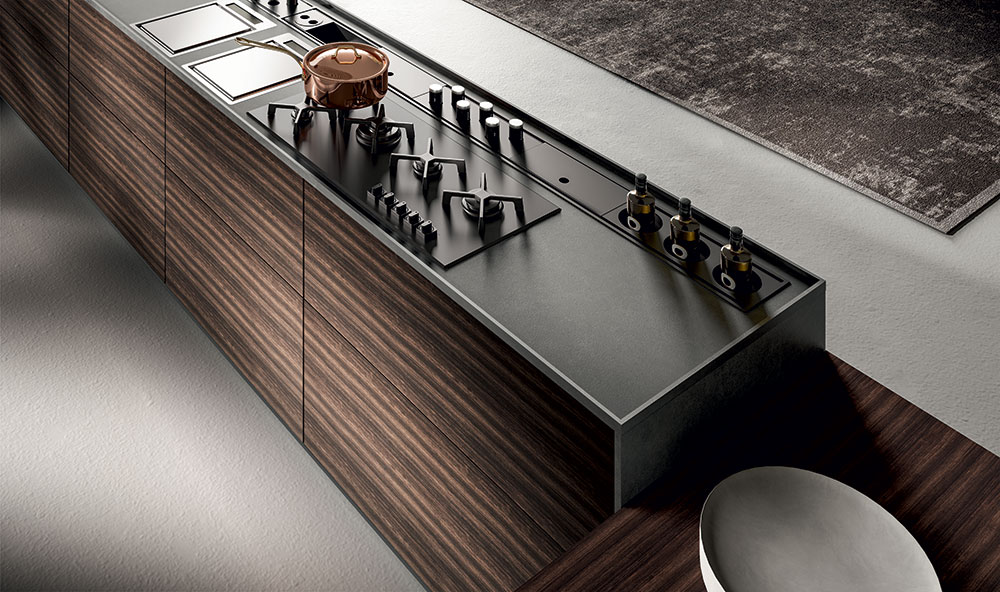 Stoneware for the worktops 80 cm deep for more convenient performance of kitchen tasks and to accommodate handy equipped tracks for the most widely varying purposes. The working and cooking space also features two Teppanyaki griddles. Preparing and cooking foods becomes a great pleasure when convenience is guaranteed.
Jana's technicians assist the customer from conception to design, from materials' choice to the selection of accessories and domestic appliances, to reach the production of a kitchen perfectly in line with the needs expressed in terms of taste, style, habits, environment and budget.